Wheel Nut Covers For Audi A1 A2 A3 A4 A5 A6 A7 Locking Bolt Caps Round Set Red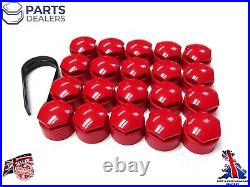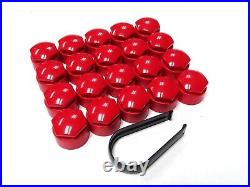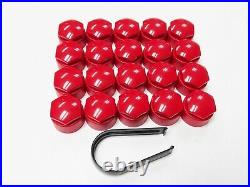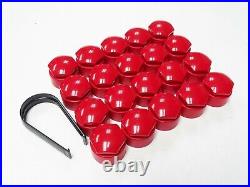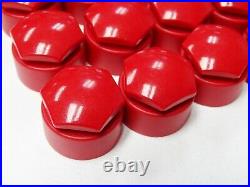 FULL SET OF 20 NUT COVERS. 20x NORMAL 17mm HEX BOLT COVERS. SUITABLE FOR ALL AUDI'S WITH 17mm (diameter) BOLTs. WITH 17mm WHEEL NUTS/ BOLTS ONLY! BETTER QUALITY THAN GENUINE ONES - CAR WASH PROOF!! NO WHITE STAINS AFTER CAR WASH!
MADE BY THE PARTSDEALERS TEAM IN EU! MANUFACTURED FROM THE HIGHEST QUALITY PLASTIC. CAREFULLY MEASURED FOR THE PERFECT FIT FOR YOUR VEHICLE. THE PRODUCT IS NOT PAINTED, BUT MADE 100% FROM DURABLE PLASTIC THROUGHOUT.
PLEASE NOTE, THAT THIS IS NOT A GENUINE PRODUCT. BUT THE BEST AFTER-MARKET PRODUCT AVAILABLE.
NOW FOR THE BORING BIT. IF THERE IS ANYTHING THAT YOU ARE UNSURE OF. IMPORTANCE TO ME SO PLEASE DONT BE AFRAID TO ASK!