Jaguar S X F TYPE XJ XK XF X350 Wheelnut Locking Wheel Nut Key Tool H 2001 andup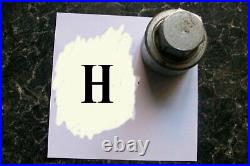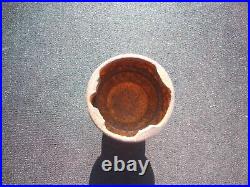 IMPORTANT NOTE: THIS LETTER (AND L) ARE PARTICULARLY POORLY DESIGNED AND THERFORE DISTORT AND OFTEN BREAK AS YOU MAY ALREADY KNOW TO YOUR COST! FURTHERMORE A PERFECTLY GOOD KEY MAY NOT EASILY FIT YOUR NUTS AND VICE VERSA. FOR THE RECORD I NOW HAVE THREE H KEYS IN MY MASTER SET TO ENSURE AND EASY REMOVAL!
This will not undo the older style nuts with NUMBERED KEYS although I have a good few available. Tested working on nuts tightened to the specified torque. Note, first picture is a STOCK PHOTO: Item supplied is shown in picture 2. It has been has some rust marks but guaranteed tested and working at Jaguar specified torque.