23pcs Wheel Lock Lug Nut Remover Kit VW Audi Anti-Theft Screw Key Socket Car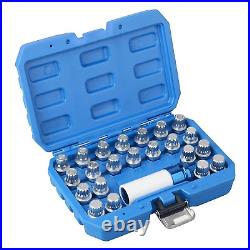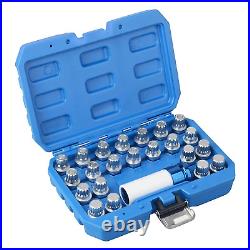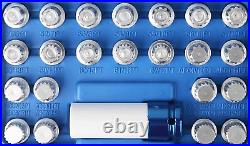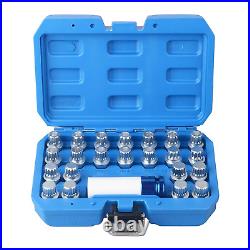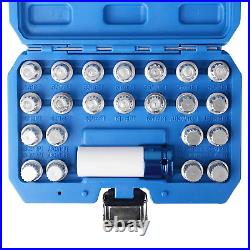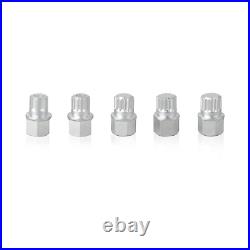 140.0 cm x 21.0 cm x 5.5 cm. 21 x 140 x 5.5 cm; 1.56 Kilograms. Item dimensions L x W x H. 21 x 140 x 5.5 centimetres. Be used to remove and lock wheel nuts screw and compatible with Passat, VW Polo, Beetle, Golf, Jetta, Scirocco, Sharan, Touran, Tiguan.
Wheel Lock Lug Nuts Removal Kit includes 22pcs 17mm sockets: 51/6PT, 52/7PT, 53/8PT, 54/9PT, 55/10PT, 56/11PT, 57/12PT, 58/13PT, 59/14PT, 60/15PT, 61/16PT, 62/17PT, ABC0/10PT, ABC1/11PT, ABC2/13PT, ABC3/14PT, ABC4/15PT, ABC5/16PT, ABC6/17PT, ABC7/19PT, ABC8/20PT, ABC9/21PT. Equivalent to OEM T10101 and T40004 combined in one kit. Come with a 3-1/2" (85mm) long 1/2" square drive adapter for compact use.
All in one plastic case, convenient to store. Thank you "wheely" much for choosing our automotive shop to add some extra "vroom" to your ride! Our selection of automotive products are carefully chosen to keep your motor running smoothly and efficiently. If you have any questions or concerns, please "shift" them our way as our dedicated customer service team is here to assist you every step of the way.
Our Customer Service Team is here to Help.